PropTech & Real Estate Software Development
Forma Pro has been assisting property management companies automate their business while optimizing their workflow with the best fitting innovative technologies to excel their return on investment for almost 20 years.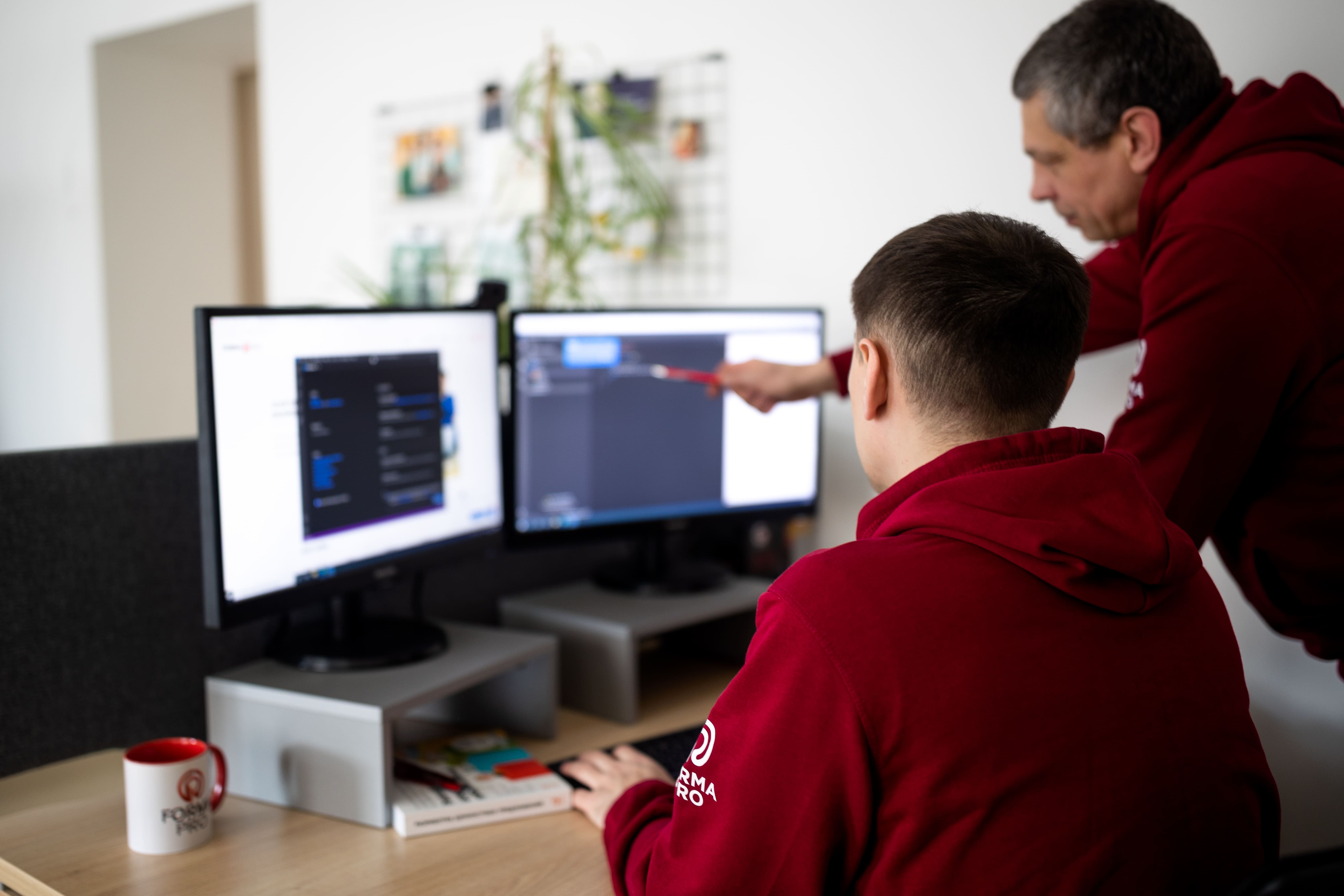 IT SERVICES FOR PROPERTY MANAGEMENT
Property Management Software Integration

The most adequate software helps to automate business processes while saving time and money, but finding and integrating suitable software can be a real dilemma.

Software Customization and Development

Ready-made software quite often can't meet your specific business needs. But there is no need to adjust your business processes to fit the limited software features.

Cloud Migration

Legacy software may impede the scaling of your business and cause difficulties with data synchronization.

Scalability and Usability Improvement

In line with your business growth, you may seek higher requirements with software functionality and capacity.

Technical Support and Training

Technical support of a ready-made product is often unable to ensure a prompt bug fixing process as well as provide training sessions for your employees.

IT Security

Leasing, brokerage tracking, as well as financial analytics and reporting require a high level of security because a data breach could be catastrophic for a business.
Digital transformation has helped a broad array of businesses cover their challenges. And property management is not an exception. Many real estate firms are already taking advantage of smooth automation of their business processes.
Our specialists embrace advanced technologies such as machine learning, Big Data and other. We use a wide range of programming languages including Symphony, Laravel, React, JS, Go and many more to create best-in-class solutions.
support of existing PropTech project or development from scratch
preliminary сonsulting/code audit
preparing custom Dedicated Development team for your project or full cycle development
team scalability by needs
long-term support and maintenance
OUR SOLUTIONS FOR PROPERTY MANAGEMENT
Having a deep expertise in web and mobile development, as well as UI/UX design, we use high-class technologies and software engineering methodologies to empower startups in delivering scalable and integrable and user-friendly cross-platform solutions.
Our team provides technological, design and PM support on any stage of product development lifecycle.
At Forma Pro we welcome new partners and pride ourselves in being the renowned development source to serve your needs. Our specialists are on hand to offer support and consulting any time; before, during, and after the development stage. We are not the typical outsourcing company, we build partnerships to ensure that you are content throughout the entire development stage and after. 

When you choose to outsource PHP development with us, our dedicated teams of IT specialists work with you to supply you with the optimum efficiency in an open way highlighting transparency utilizing various methods and tools such as Agile, Scrum, Kanban, YouTrack, and more. We expand on full cycle engineering with services such as UI/UX design, web & mobile development, product management, quality assurance, and DevOps and Cloud resources
What our clients say about us
Real Estate Digital Problems we Solve

With the growth of your business, you may face software limitations on the client or property base size or volume processed data.
We'll help renovate your system to improve its scaling possibilities.
According to our software architecture standards we use cloud architecture and modular design to deliver solutions with built-in flexibility.

Legacy software impeding the growth of your business
Legacy software limits access to real-time data and makes it impossible for new feature development and modernization of your business model.
Our team will provide you with an agile and custom cloud-based solution to ensure a smooth migration of your data from legacy software.

Non-User-Friendly Interface
Not intuitive navigation and settings of property management software could lead to extra time on the training of new employees, not to mention expenses for induction sessions, and potential negative issues with data entry which may lead to the loss of information and other errors.
Forma Pro experts will provide you with a custom interface to make software easy to use and modify.

Non-integrable software you use
It takes a lot of time to find the ready-made software at least partially compliant with your business process requirements.
Likewise, the suitable one might be not integrated with your CRM system, marketing automation tools, accounting, or other software that you use.
Our software engineers will ensure seamless and secure data synchronization between different software by using custom-built APIs.
Tell Us About Your Project