Getting the best communication with remote developers
In our current climate, outsourcing has become one of the most viable ways to cut expenditure on IT projects, ensuring lucrative & measurable results.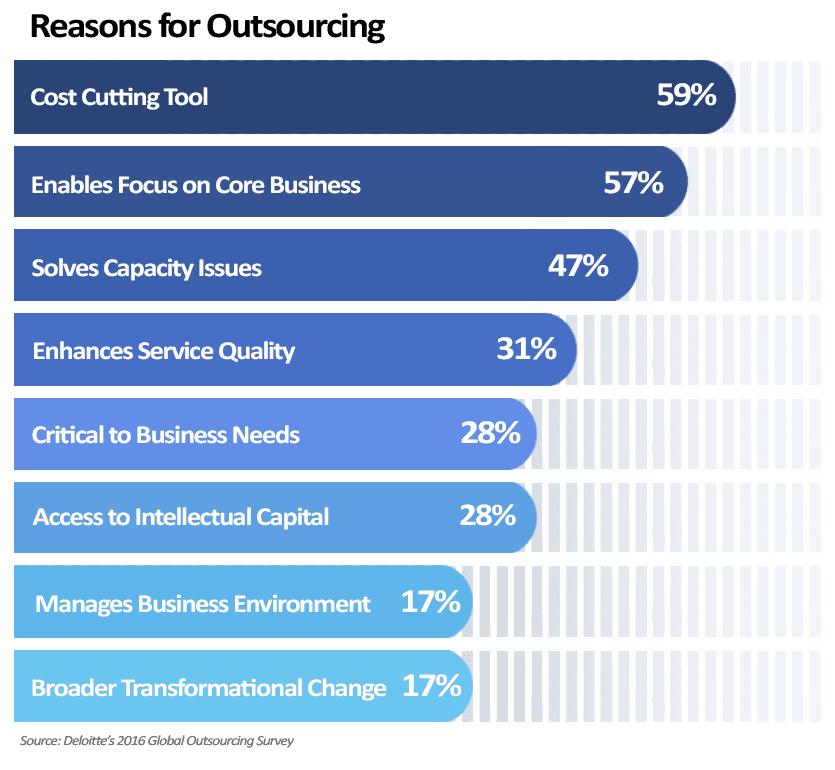 As the statistics above show, the need for outsourcing varies from project to project. From reducing costs, to encouraging business transformational changes, whatever the reasons may be, circumventing confusion and establishing principled relationships between clients and remote developers alike becomes crucial & significant.
In pursuit of your targets, you may require remote developers to take on & adapt to certain challenges, such as an immediate need for your team to take on extra capacity, or a demand for expertise & competence in an unfamiliar technology. If you are looking for a skilled remote team for your project, it's indispensable to know what it entails:
clarity of requirements (including non-functional requirements). It is essential to explain core tasks & responsibilities, with attention to the realistic deadlines & the  level of tolerance in choosing methods of work;

documentation with detailed instructions;

transparency & openness in the communication processes;

interesting tasks, ambitious goals, & opportunities for self-improvement.
Remote developers: inspired dreamers or passionate professionals?
Reasons to choose remote developers:
Out with the old, in with the new.

Good

remote developers often are already experienced with cutting-edge approaches to make the development process flexible and transparent for both sides. They are used to planning project flow using agile frameworks, managing their tasks on kanban boards, & operating communication tools like Slack.

Distributed teams and unique experts.

Hiring talented employees from all over the world, you will gain access to best practices, various business cases, flexible approaches & professionals with unrivaled experiences.

Passionate for work.  Passionate professionals have always been driven by internal motives consisting of self-development & experimentation as opposed to climbing further up the ranks.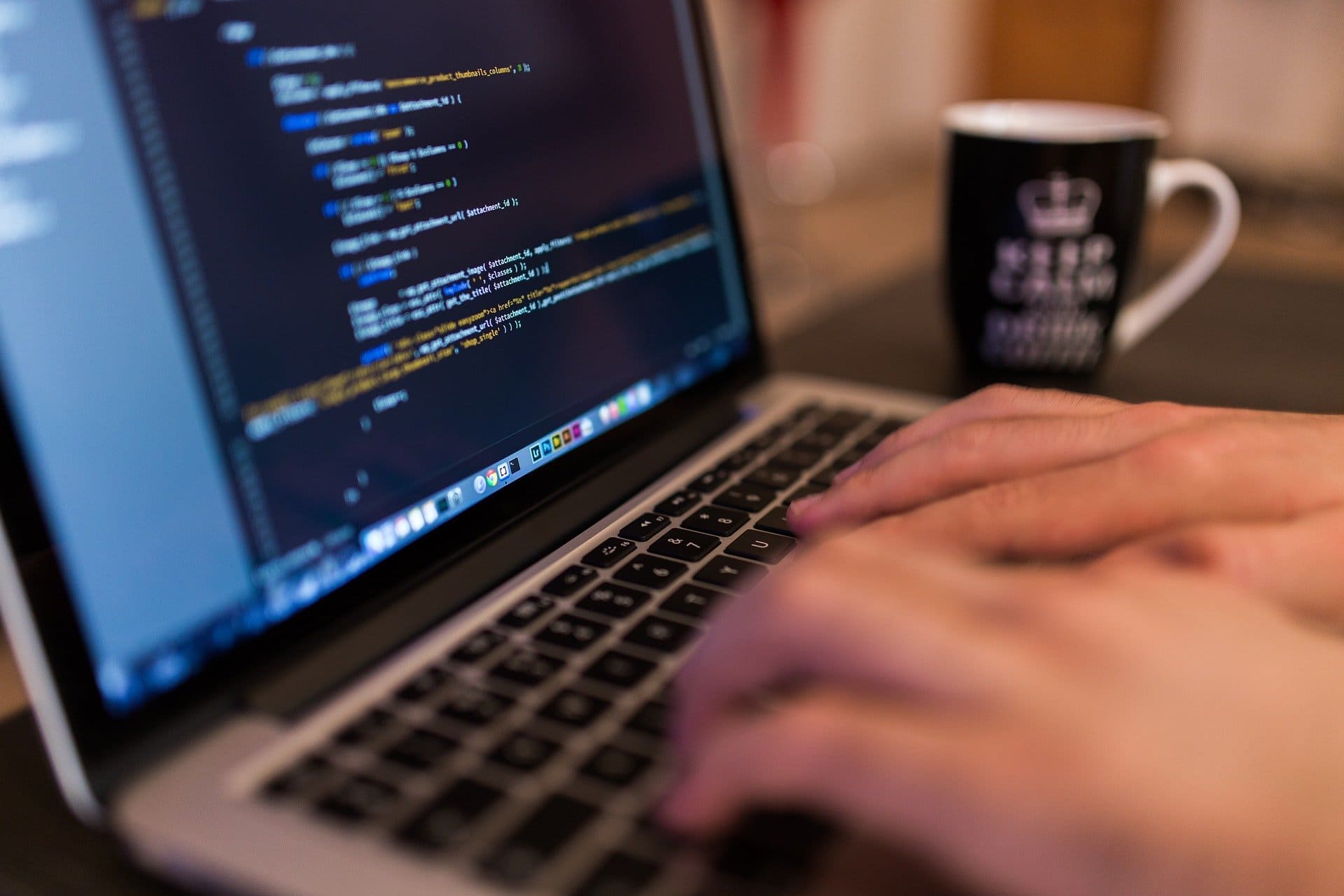 However, there are some pitfalls one may face when outsourcing:
Making the right choice.

"How do I know?" is probably the most frequently asked question when hiring remote developers. There are many profiles with attractive specialists within the freelance market that seem to meet all the requirements. However, in reality, the expectations aren't met, so finding the most adequate & suitable team for specific tasks can be a mundane & monotonous process. 

Credibility & safety. You should be protective & familiarized with how to protect the source code from remote developers! Unfortunately, companies' data & individual enterprise could be used by employees in breach of corporate ethical rules & culture.
Ethics, values, & trust. These seemingly abstract concepts might have an enormous influence on your business because people use their worldview & ethical principles while making decisions in all areas of life, particularly within the working environment. Your ideal team of remote developers should support their own set of values & ethical approaches. In turn, this is sure to become the basis for understanding & adherence to the customer's stipulation & standards resulting in effective complementarities in project development
How to work with remote developers: make your team follow your dream
Due to the hazards listed above, one needs to learn how to collaborate with remote developers:
Choose great minds with great hearts.

No matter if you deal with young rising stars or experienced seniors, be sure that you trust your remote team and that your core values are the same. 

Relax and control.

Agile principles include a certain level of flexibility that allows you to reduce your levels of stress, therefore, enabling you to concentrate on results.

Apply integration management systems.

For example, the CI / CD concept embodies the principles of software development coexistence (such as DevOps) and complies with core methods of Agile as automatic testing enables a working version of the software debugging. 

Source code. First of all, discourage any wrongful act by signing an NDA (non-disclosure agreement). If possible, do not provide access to all of the source code to an individual person. Instead, try to divide the tasks in a way that each developer is responsible for a small part of the whole project. Make sure that the deployment process is being made at a dedicated secured build server. 
Meet our talented specialists to take full advantage of the best integration management systems being applied. You can completely rely on our company's teams and core values with regards to our clients' data confidentiality, flexibility in working approaches, and communication built on transparency and openness.