Custom web apps & dedicated team services
We foster your business growth by developing complex technical solutions that are of value to your end-users.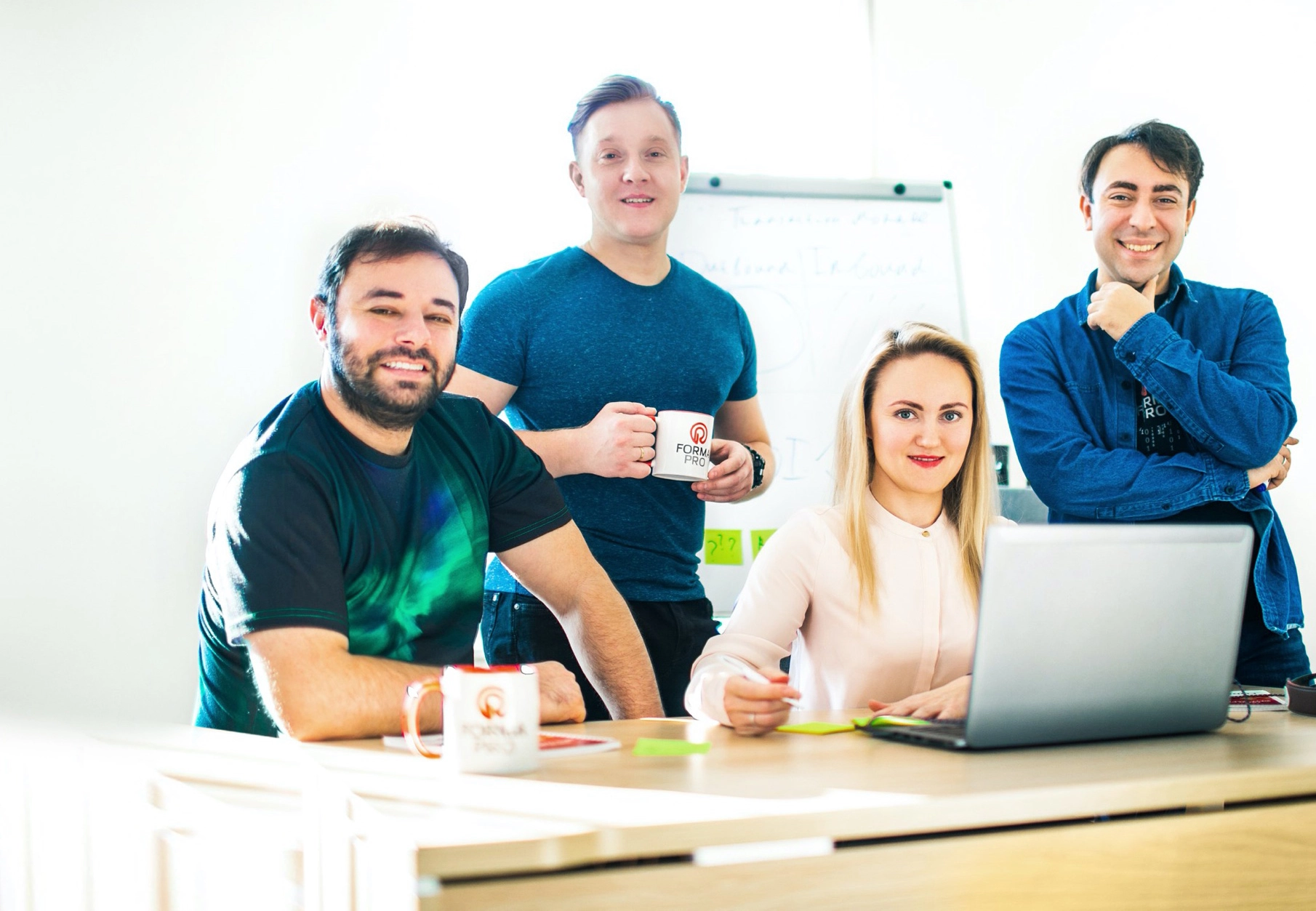 Core expertise by industries
FinTech

In terms of FinTech solutions, Forma Pro has the hang of engineering products meeting security & compliance regulations within the industry. We've worked with banking and CapitalTech businesses as well as with financial startups, so we know how to realize splendid fintech products indeed.

PropTech

Our team creates exceptional solutions to help real estate companies, developers, investors, and their customers to optimize payment operations, rent, buy and sell property in a way they will be satisfied by. The deliverables we provided include platforms for commercial property, booking systems, apps for credit score reporting.
Efficient process

At Froma Pro, we combine Agile practices, test-driven philosophy, object-oriented design principles to launch well-functioning and load-resistant apps.

Security standards

We stick to OWASP principles along with international standards like GDPR, PCI, HIPAA, and the other security practices, as appropriate to your product.

Product mindset

For us, engineering is about sharing the software value for users and comprehension of the business' strategic goals, not just following the best coding practices.

Transparent workflow

From the very start, we keep you posted about ongoing processes through project status availability at any time, activity reports, daily or weekly stand-ups with the team.
Still not sure whether our services match your business goals? No problem, let's find out.
What our clients say about us
Recent projects delivered
We receive your Request for Proposal.  

 Once we attentively analyze your thoughts, we set about additional communication with you. 

When we're sure we have a comprehensive picture of your project, we make you an offer.

Our offer is detailed yet not definitive. We're open for additional clarifications and dialogue.

After all the discussions, we sign the agreements, then start implementing your project.